We needed IT/technology work and upgrades to expand our business operations. SASA Consulting was the perfect partner for our IT project. Quality of work was outstanding, and the staff was always friendly and professional. Any questions I had were answered quickly. I highly recommend SASA for your IT needs.

Ryan Travis
Chief Information Officer at SERVPRO
We used to be with one of the larger IT firms in the area and we never felt like they could satisfy our company goals. From day one, we knew that Will and his SASA team had one focus, providing us great service at a fair price. His team has been nothing but courteous and is always available for us, 24/7/365. I encourage you to reach out to SASA Consulting for your IT needs.

TJ Ciaravino
Owner
Worldwide Sport Supply
SASA Consulting has been providing IT services for Serve, Inc. for several years. They have worked with us to ensure we had necessary cybersecurity measures in place and needed upgrades at a reasonable price. They worked with us from design, implementation and migration to the new products. SASA is responsive to our needs, they are knowledgeable, and provide a great service at a reasonable price to stay within our budget.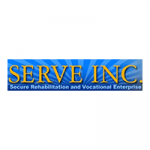 Stacey Nybeck, MBA
COO
Serve, Inc.